Forum 2023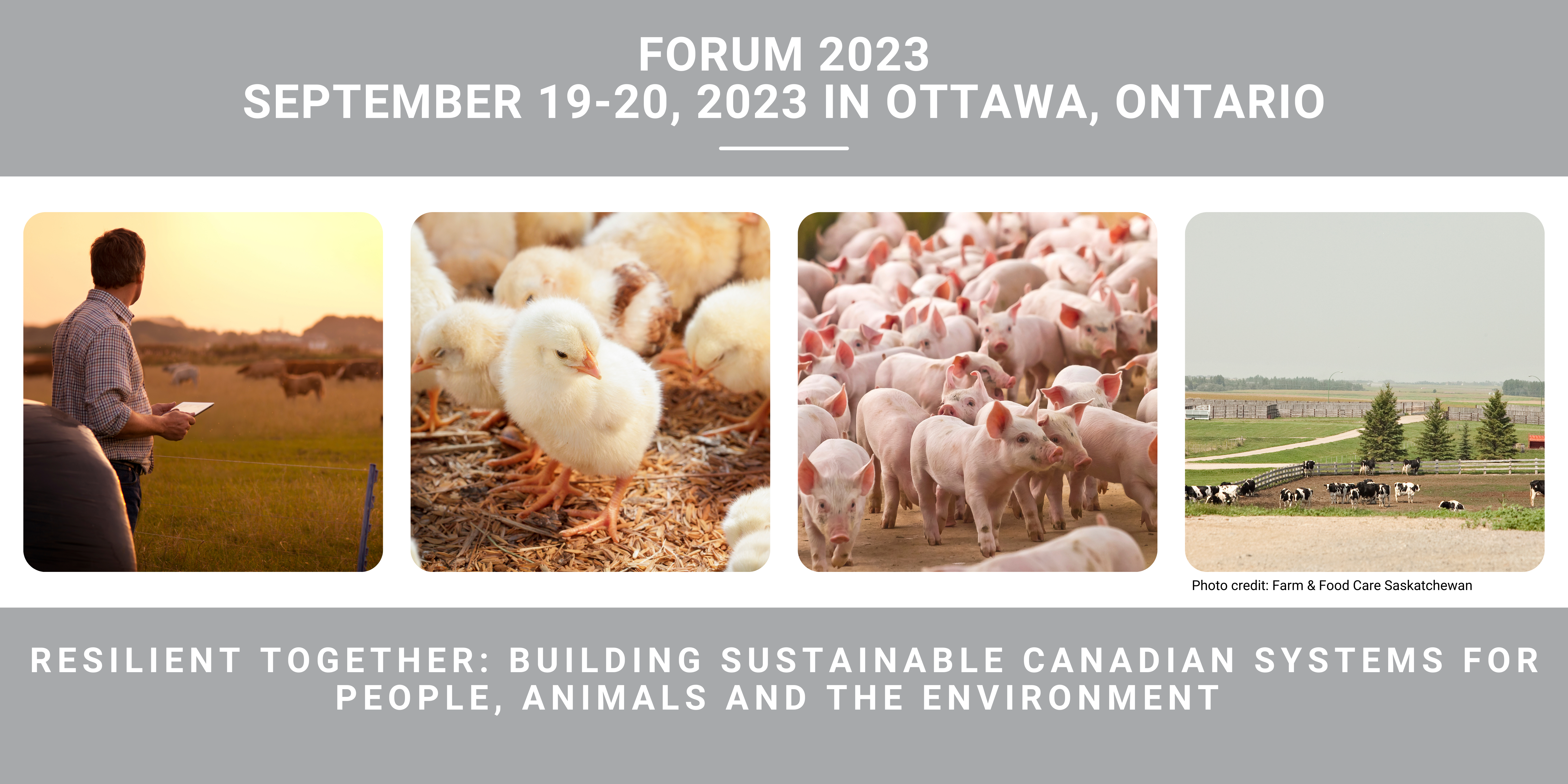 Our annual Forum event will once again be taking place in person in Ottawa this September 2023! A virtual option for attendance is also being offered and more information about the program and registration will be forthcoming in the new year.

To ensure we are able to offer a high-quality program, we are looking to you for sponsorship. This well-attended event typically hosts 125 in-person attendees and can also see close to one hundred more virtually. Our attendees are comprised of senior level policy and program staff related to animal health and welfare in the federal government and national producer associations representatives. The audience is also comprised of a number of provincial chief veterinarians, animal health laboratory representatives, a small number of producers, veterinarians in private practice, and from time to time some senior level government representatives.

Click below to see our sponsorship packages for your consideration. They all provide an opportunity for you to share your organizations information with our many attendees and to showcase your support for Animal Health Canada. We would be happy to chat more with you about this opportunity and to see if there are other ideas you may have to ensure you receive value from your sponsorship of our event.

We are looking forward to once again welcome our members and many stakeholders to this much anticipated animal health and welfare event!